Products tagged with 'text types for secondary'

Essential Text Types has been written by experienced classroom teachers. It is a ready reference tool for students, teachers and parents to assist in ...
This comprehensive guide is a unique tool for improving writing skills, and presents imaginative, informative and persuasive texts to meet the require...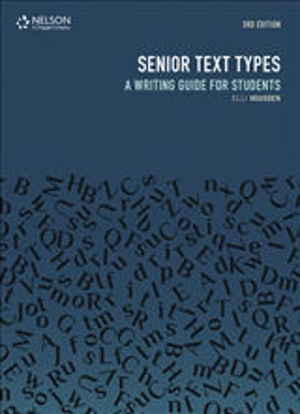 Senior Text Types: A Writing Guide for Students is a full colour third edition with new and updated text types and activities. The comprehensive guide...